Ok, some people were curious about "Mitt's Temple" mentioned in the Top Ten List why Mitt Romney won't release more than 2 years worth of tax return.
We dig up some information about this.
First, a photo showing the building. It is located at 86 Frontage Road, Belmont, MA 02478-2135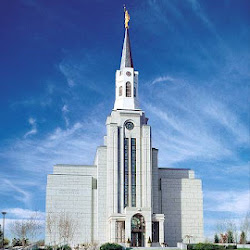 Impressive, isn't it. Needless to say, the construction didn't go without controversy.
But make no mistake. Mr. Romney was the highest ranking mormon leader in Boston at that time.
Mitt is the type who liked to be called Bishop Romney or President Romney, some people are saying.
For more information about his time as as Mormon leader go here.